Interest Academies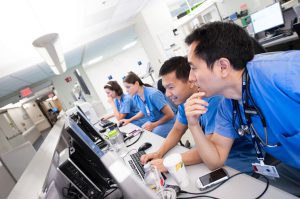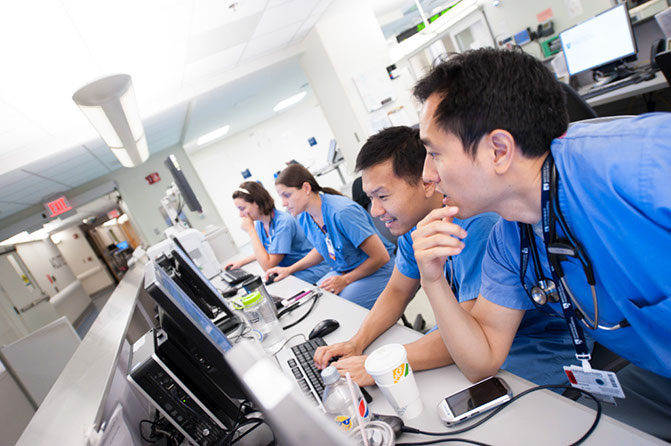 Much like our faculty, the residents in HAEMR have a wide range of academic interests and passions. Based on resident input, the program created resident Interest Academies to help foster and support these interests. Every two months, we reserve time in our didactic conference schedule for residents to break out into small groups for Interest Academy presentations. While the areas of focus have changed throughout the years, currently the Interest Academies include: Leadership, International health, Education, Social EM, and Health Policy.
At the beginning of each academic year, each Interest Academy provides a full one hour presentation to the entire residency to introduce themselves, their work, and highlight their plans for the year. For future meetings, the groups are encouraged to invite faculty speakers from the Harvard Community as well outside guests from across the field. While junior residents determine their own academic passions, they are encouraged to explore as many of the interest groups as they desire.
Journal Club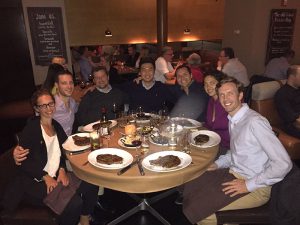 Each month, HAEMR sponsors an Emergency Medicine journal club. In a relaxed and sociable setting, often at a local restaurant or resident's home, residents and faculty gather to discuss a selection of journal articles from the recent Emergency Medicine literature. Along with a faculty leader, residents rotate as the journal club facilitator. Recent topics include decision support tools, sepsis scores, pediatric emergencies, and trauma protocols.